CLICK HERE FOR MY BRAND NEW WEDDING STORYBOARD BLOG FROM BROCKHOLES NATURE RESERVE IN PRESTON...
"...if you've come this far...maybe you're willing to come a little further."
My husband (and 2nd shooter) Andy & I got married a couple of years ago and we had a simple affair with a handful of family & friends. We had a fish & chip supper and a few glasses of prosecco. Our Wedding Photographer was a well-known Street Photographer (Mr Alf Myers) and we asked him to shoot all of our wedding in black & white, street style (so no pressure then).
We honeymooned in the Outer Hebrides in a cottage on Luskentyre Beach with our trusty old slow cooker (not me, haha) and a good malt. Our honeymoon photo is actually our shadows on sand dunes and I held a DSLR camera one-handed and took this photo. It actually looks like I've got a dress on, but it was actually a waterproof poncho, haha.
Besides being Lancashire Wedding Photographers, Andy & I also work as Commercial & Portrait Photographers in the North West. Our respective hobbies are Wildlife Photography (me) and Landscape Photography (Andy) and we have sold many Art Prints depicting these subjects.
We also lecture in Photography, teach Photography and go on Photography Holidays in England, Scotland, Wales & Ireland and 95% of our friends are photographers too. We live & love photography in all its forms & genres.
Mags/Awards/Groups
Amateur Photographer
Professional Image Maker
Your NorthWest Wedding
Your Cheshire & Merseyside Magazine
Lancashire & North West Magazine
Lancashire Life
SWPP Member
The No 1 App - BRIDEBOOK - Siver Award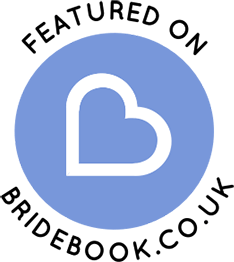 We will let you into a little secret, great photography on its own isn't enough to produce an amazing wedding portfolio! The photographers, essentially, need the character to inspire clients and guests to bring out their best by relaxing them and putting them at their ease.
We can do this in droves and then some. Every one of our wedding clients has now become friends and that is a testament in itself. When we've not got cameras in our hands, we adore cooking, sitting and relaxing in our lovely garden, listening to Motown, Dance, R&B and Bluegrass and laughing so much that our ribs hurt.
We also make mean Sambuca Coffees - if you do book us, this does not guarantee we will make you one though, haha! Our mottos in life - (besides the one from Shawshank above)
"Don't sweat the small stuff"
&
"Dare to be different"
Anyway, have a look through our website and allow us the honour of telling you all about our lovely world of wedding photography.
Love Nance & Ands x
Nancy Lisa Barrett Photography
#fromlancashirewithlove